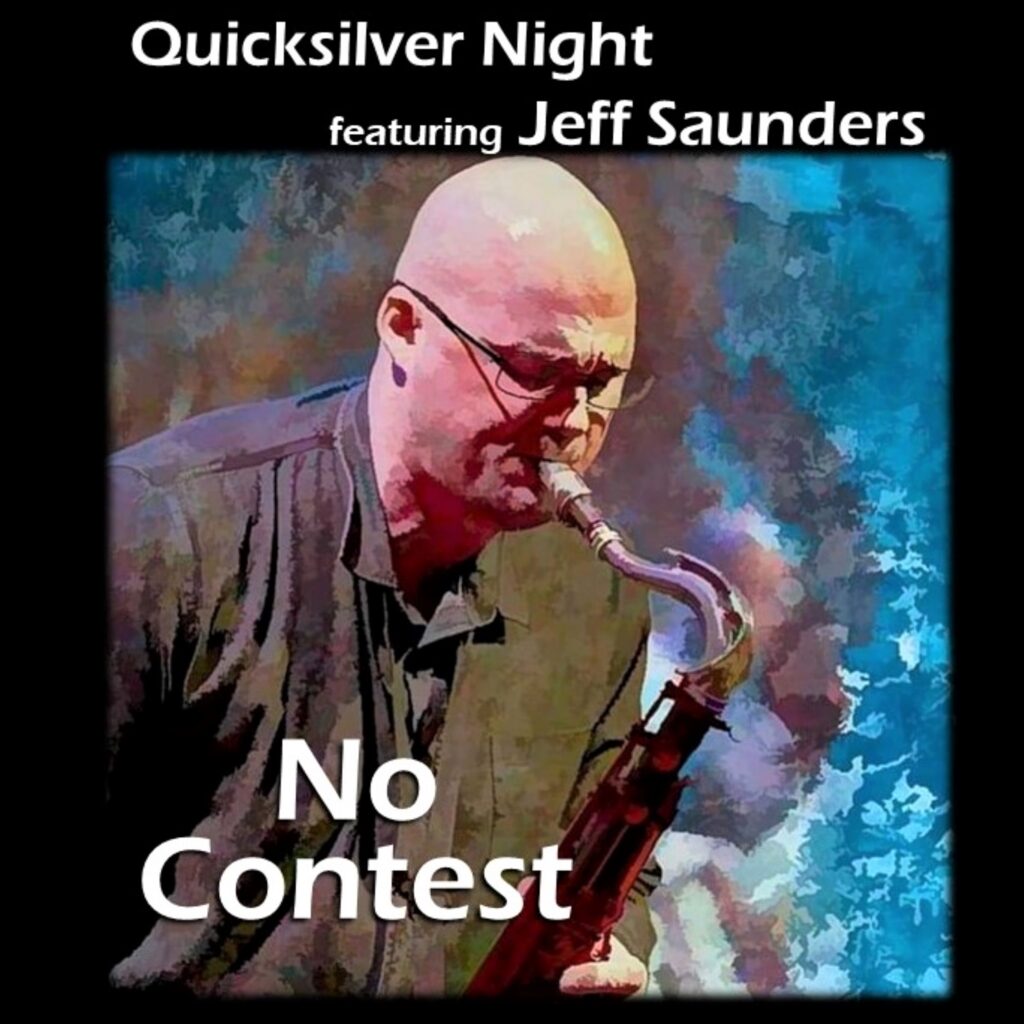 The "No Contest" mini EP is an eclectic trio of saxophone-driven songs overlaid with hints of jazz, blues, funk – and even a touch of progressive – but are straightforward rock at their core.
"No Contest" is available for streaming and download through multiple digital outlets via:
https://quicksilvernight.hearnow.com/no-contest
Direct download of the "No Contest" mini EP in the digital format of your choice is available via bandcamp and to be perfectly frank I would see a greater proportion of the proceeds and I would receive them immediately too (versus three months) as bandcamp sales are not processed through nearly as many intermediaries. Thanks!
https://quicksilvernightproductions.bandcamp.com/album/no-contest
Although the songs that comprise this "No Contest" mini EP and those of the forthcoming full-length "Asymptote" album are all instrumental pieces and all were recorded more or less contemporaneously, those of "No Contest" have a markedly different flavor so I thought it best to release them separately from – and, due to COVID-19 restrictions on travel and warehousing, ahead of – the "Asymptote" album.